Learn, practice and train in a safe environment! Our training location in Amersfoort is centrally located next to the A1. You'll find plenty of free parking spaces near the complex. You can also reach the training location by public transport.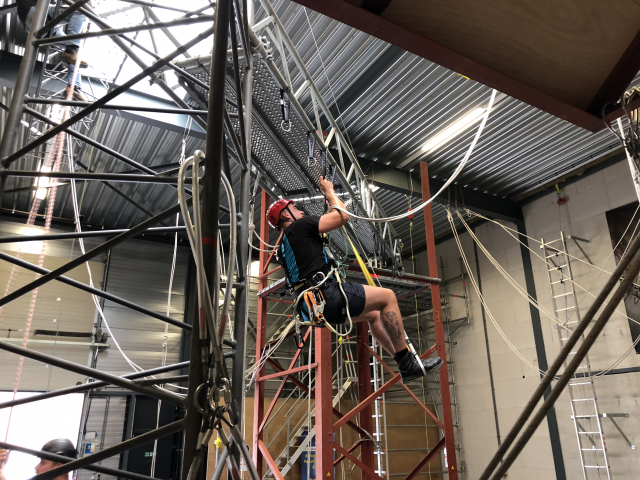 Training center Amersfoort
Our training center in Amersfoort is centrally located in the Netherlands next to the A1. There are sufficient (free) parking spaces available. The center is also easily accessible by public transport.
Various objects have been placed in the practice rooms, including a closed space with a flat roof. Also a uniquely developed object, particularly suitable for training on and around a wind turbine (very practical). And also a new pitched roof with a slope of 60 degrees, Velux skylight and a gutter that can be walked on. Three tower sections have also been placed to simulate working on tower cranes.
An enormous trajectory has been set up in the center in which all possible solutions for fall protection and work positioning can be practiced. Last but not least, numerous line installations have been added for rope access and rope rescue! For scenario training it is also possible to work with darkness and smoke.